---
Valley Home Magazine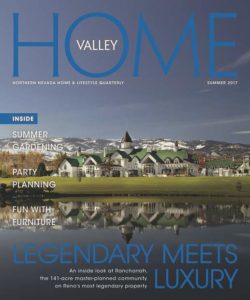 I am so excited to be featured in the Summer 2017 edition of Valley Home ~ Northern Nevada Home & Lifestyle Quarterly.
Be sure and pick up a copy today!
---
Downtown 2020 Bench Dedication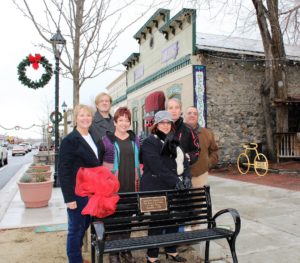 December 23, 2016
"This is a very important day. The benches represent the final tribute to our downtown dedication. The Downtown 2020 Bench is located by the pocket park at Comma Coffee and says:
Downtown Carson City
Our History & Future
The 2020 Vision
Founded in 2009
There are many benches and bike racks throughout our town with plaques dedicated to causes/organizations and loved ones. It is a beautiful tribute to our wonderful city.
God Bless You All and Merry Christmas."
~ Mayor Bob and Ronnie

---
Downtown Renovation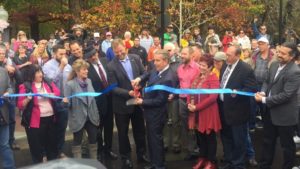 DOWNTOWN RIBBON CUTTING! ~ October 28, 2016 with our Mayor, Friends and hundreds of people from our community. What a Great Day!
---
NPR: Here & Now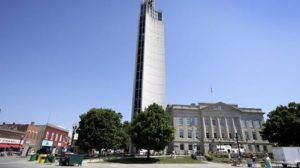 Two Small Cities Use Creativity, Art, Parking To Revitalize Downtowns
My radio interview on "Here and Now" aired October 26, 2016. This was a 3-way conversation with David Gamble, an architect in Boston, and Debra from Iowa on revitalizing small towns. NOTE: The pictures they posted are out of order. We removed the fence, went from 4 to 2 lanes with center turn lane, removed medians, 20′ sidewalks, bike lanes, brick crosswalks, parking and landscaping.
Click here to read full article — and click on the red arrow to listen to radio interview!

---
Commitment to Downtown Advances Carson City
Nevada Appeal – July 8, 2015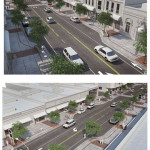 The Downtown 2020 group initiated and promoted the Downtown Renovation plan. This took years of planning, relentless meetings with the Board of Supervisors and working with many different city agencies, City Planner, City Manager and engineers. During this process there have been meetings with all the businesses and reaching out to the college and our high school to get them involved. We had public meetings where we listened and adapted your concerns to our plan for we understood that to be successful it takes a village.
Click here to learn more: Downtown 2020
---
Olde Time Christmas and Santa Parade 2014
Nevada Appeal – December 14, 2014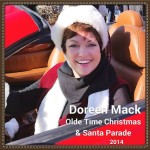 Doreen is Founder and President of The Carson City Downtown 20/20 Group that participates in and sponsors the annual "Olde Time Christmas Santa Parade".
---
Board of Supervisors OKs Removal of Sidewalk Fences Downtown
Nevada Appeal – April 19, 2013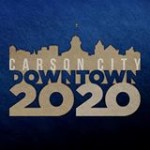 The wrought-iron sidewalk fences on Carson Street's downtown will be removed.
The Board of Supervisors made that decision Thursday night during a meeting in which three supervisors' attempts to craft more-sweeping motions regarding traffic matters downtown went nowhere. The motion just to tear down the fencing was adopted after supervisors John McKenna and Karen Abowd voiced support and Abowd made the motion.
By consensus and with direction from Mayor Robert Crowell, though without any motion, the board told City Manager Larry Werner to have staffers work with the new Downtown 20/20 Action Advocacy Group of businesses on related issues and return within 60 to 90 days with ideas about other steps.
---
Style & Substance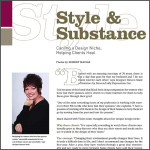 Vision Magazine Article
Carving a Design Niche, Helping Clients Heal
"One of the most rewarding facts of my profession is working with women in their 50's and 60's who have lost their spouses," Doreen explains. "I have a passion of working with them in the design of their homes to help them let go by moving from the past and into the present."
---
Home Garden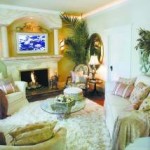 Nevada Appeal Article
CHANGING SPACES
We wanted to achieve an updated look for our home built in 1906 on Carson City's east side. To do this, we used transitional design, a blending of traditional and contemporary that is simple.
The wonderful thing about transitional design is that it can easily be converted by changing accessories. It also gives you the opportunity to make transitional changes from one room to the other, beginning with painting the woodwork and walls, changing furniture, window treatments etc.
---
Click on the following images to see the full-size versions of Lofty Expressions Awards: